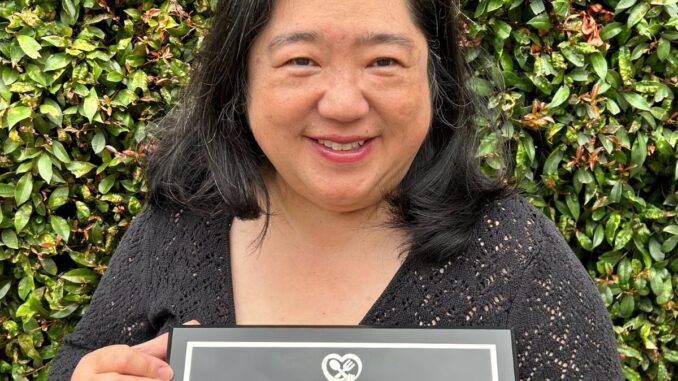 I am delighted to share with you that Nut Free Wok won an award from MenuTrinfo's 2023 Allergy Award as Best Allergy-Free Blogger. I found out about the award in May but didn't have a chance to gather my thoughts until now.
Grateful
I am thrilled and deeply honored to receive the Best Allergy-Friendly Blogger award from MenuTriInfo. I have been a food allergy advocate for many years before I started this blog nearly 10 years ago.
This recognition means so much to me and my family, including my two sons and husband. As a young Chinese-American food allergy mom I needed to figure out ways to make allergy-safe, healthy, and delicious meals. My sons and husband are my #1 taste testers as they tried everything I cooked and gave me feedback. One son even told me that even mistakes taste good (sweetheart!).
With a lot of encouragement from the food allergy community I launched the blog in 2014. I didn't know much about blogging but I had a lot of recipes and stories to share. I hope that our my stories, recipes, and advocacy efforts are an encouragement.
Many thanks to you, dear readers for reading my posts, trying the recipes, telling your friends, and nominating the blog for an award. Many of you have been here with me since day one and many of you also bought my cookbook the first week it was available for preorder. You are the best readers and friends.
I am grateful to MenuTriInfo for this recognition and for their work in raising allergy awareness, ensuring safety, and fostering inclusivity within the dining experience. Thank you for sending the beautiful plaque, it's such a concrete reminder of what we are trying to accomplish together and it inspires me daily. I had to take a photo with it and share it with everyone.
With gratitude and love,
Sharon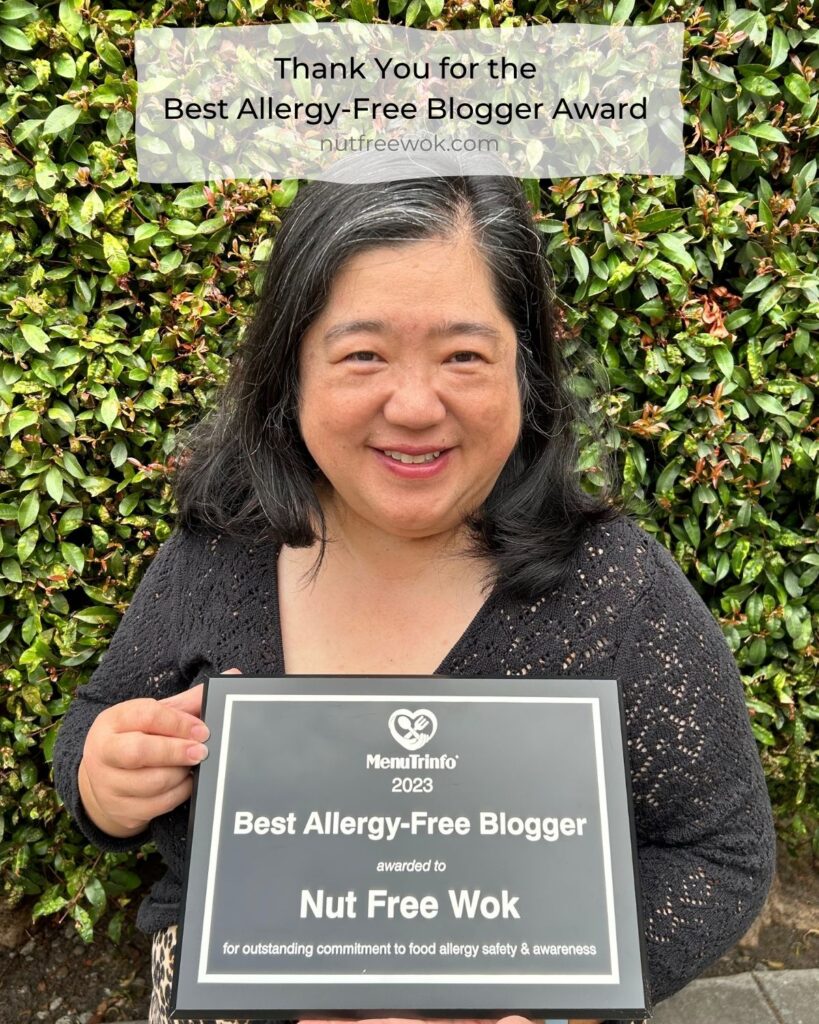 Thanks for reading, please help Nut Free Wok!
The best way to see every post or recipe is to subscribe to Nut Free Wok's email subscription (be sure to respond to the confirmation email). You will be notified by email next time I publish another post or recipe and I won't send you spam or share your email address with anyone.
If you enjoyed this post, please use the social media buttons below to share with others. I am on Facebook, Twitter, Pinterest, and Instagram as @nutfreewok and it's great to chat and interact on social media too.
Disclosure/Disclaimer:
I may mention the names of stores and/or brand names of products that I use because readers ask and I share products and sources which I use and think may be helpful to readers, all opinions are my own. Please note that manufacturing practices and ingredients can change at anytime without notice and readers are always responsible for assuring allergen safety before buying or consuming foods. NutFreeWok.com is a participant in the Amazon Services LLC Associates Program, an affiliate advertising program designed to provide a means for sites to earn advertising fees by advertising and linking to Amazon.com. Thank you for reading!