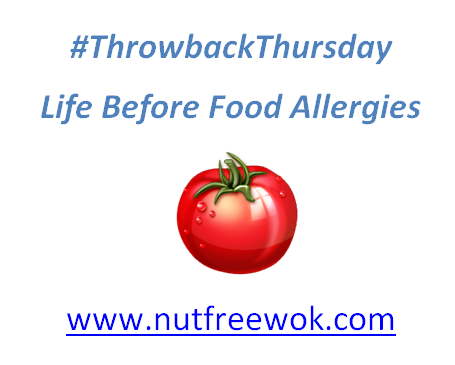 I was looking for a chicken recipe that I wrote years ago and instead found this recipe (they're really a series of instructions) that I wrote in August 2005 for some friends who wanted to exchange recipes. Seeing the recipe brought back some nostalgia because I grew up in San Francisco where Chinatown is right next to North Beach, the Italian neighborhood, a place where Chinese food and Italian food were side by side and equally delicious. I actually lived in North Beach, San Francisco's beautiful and delicious Italian neighborhood, as a young child and every day we walked past the Italian deli, markets, bakeries, and restaurants, and perhaps once a week, my mom bought fresh pannetone from the Italian pastry shops (yum!).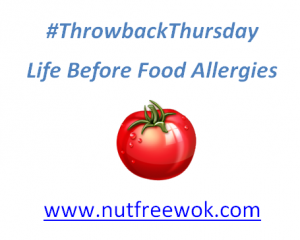 Caprese salad with bread brings back memories of spending time with some special and dear friends who invited us over for dinner and while they prepared a 10 course feast, we would talk and enjoy caprese garlic bread while our toddler aged children played together. Those were precious carefree times (thanks D&G!). I made caprese salad and variations at home and shared with friends who came over for meals. I noticed that I wrote these pasta "recipes" 6 months before our family discovered we were dealing with food allergies and way before we figured out one of my boys had a tomato allergy. So in honor of Throwback Thursday (I started on a Thursday night!) and in hopes that my son will outgrow tomatoes and other allergies some day, here is my first non-Asian food recipe, just for fun.
Caprese salad & easy pasta variations
Caprese salad is a tomato, basil, & fresh mozzarella salad drizzled with balsamic vinegar and olive oil that can be served wIth a slices of garlic bread.
Pasta variation 1:
Chop up a couple of tomatoes or halve a pint of cherry or pear tomatoes, and drizzle 1/4 cup balsamic vinegar, 1/4 cup olive oil over the tomatoes (use a glass bowl) and season with salt and pepper. Tear up a bunch of basil and reserve a few sprigs for garnish. In the meantime, boil a pound of pasta, drain and toss with tomatoes & basil. Season to taste with salt and pepper.
Pasta variation 2:
Is even easier. Chop up tomatoes, shred basil (reserve a little for garnish). Dice a few ounce of brie (I don't like eating the rind, so I usually cut that off and discard) and set aside. Boil and drain pasta. **Do not rinse pasta** Immediately toss tomatoes, basil, pasta and brie together. The brie will melt in the hot pasta and give the pasta a dreamy creamy flavor. If this is going to be a main dish, I add some rotisserie chicken or chicken sausage, sliced and sauteed, to give the dish a little protein. I personally like Trader Joe's Chicken Sausages with Garlic and Herbs and Aidell's Mango Chicken.
Tomato Allergy Adaptation:
Since my son is allergic to tomatoes, I cook and drain pasta (reserve 1/2 cup of the boiling hot starchy pasta water) and toss with some chopped brie. Add some of the hot pasta water to help the brie and pasta come together into a creamy pasta dish, add some rotisserie chicken or other lean protein, and serve with vegetables on the side. We have this for dinner at home but it is a great summer time side dish for a BBQ or potluck. It's also super easy for camping and cooking in a hotel with a kitchenette for an allergy safe meal away from home.
Do you love this post and want an email every time I share a post or recipe? Sign up for Nut Free Wok's newsletter