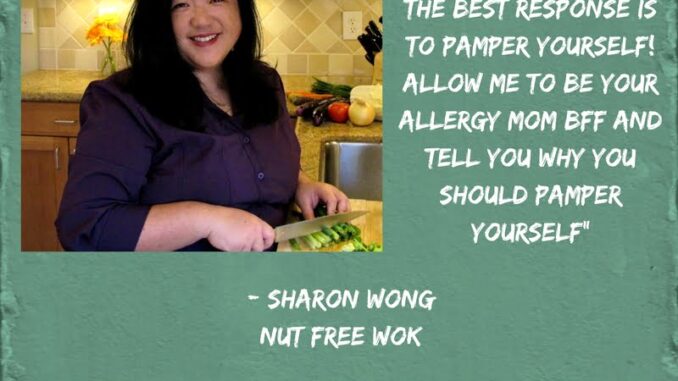 Pamper Yourself: An Allergy Mom Tip
Sometimes food allergy related stress builds up and the best response is to pamper yourself! Allow me to be your allergy mom BFF and tell you why you should pamper yourself (or your spouse, parent, etc.).
Disclosure: This post may contain affiliate links and if you decide to shop, it won't affect your price, thanks for your support!
"Pamper yourself" seems like an off-topic food allergy tip to share if I do say so myself! But taking care of ourselves so that we don't feel overwhelmed by setbacks is an important topic. 2016 was a trying year for me, I didn't feel well a lot of the time, and needed to regroup. I needed to pamper myself for my well-being, not necessarily to indulge.
One of my good friends, Tracy Bush aka Nutrimom, organized a group of food allergy bloggers to each share a food allergy related tip to start off 2017. I know that her words and humor have a positive impact on me and hope that my allergy mom tip to pamper yourself will make your 2017 so much better.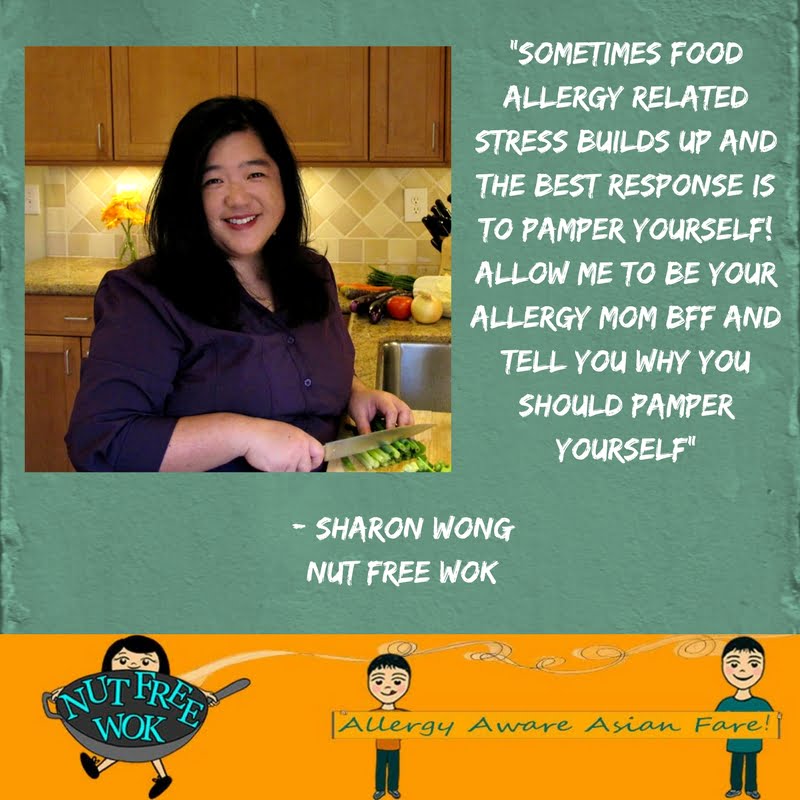 Why Pamper Yourself?
Pamper yourself, really? Yes, really! Because you deserve to treat yourself with kindness and care regardless of whether you manage food allergies for yourself or for someone you love. We know that there's always an undercurrent of feeling "on guard" which can wear us down. Meal and snack preparations are time consuming activities. Sometimes allergic reactions or allergy related conflicts take an emotional toll. We all deserve some pampering, rest and relaxation, and tender loving care.
What comes to your mind when I suggest that you pamper yourself? I love a massage or a spa treatment but I can't afford the time or money to go as often as I would like. When I notice I feel grumpy, tired, or achey, it's time for some pampering and self-care to turn things around.
Sleep, more sleep: I go to sleep earlier to get more rest. I wear an activity tracker which also tracks the length and quality of my sleep each night.
Sleep in the dark: I am a stickler about sleeping in total darkness. I use a comfortable silk eye mask (affiliate link) to block out the light, this one is made of silk, thin, lightweight, soft, and comes in a variety of colors and prices. Some have NSFK words, depending on whether you like or don't like that!
Sleep in silence: My hubby has different sleep times than I do so ear plugs help me to stay asleep no matter what he's doing. I also use earplugs from the local drugstore and when I use them, my ears are itchy when I wake up, so I bought some hypoallergenic and latex free ear plugs (affiliate link) which kept popping out (fits the rest of my family fine). Fortunately they have some hypoallergenic latex free ear plugs for tiny ears too (affiliate link).
Relax your mind: I relax by reading a book. I love feeling immersed in the thoughts of a writer. I also downloaded some relaxation music videos with nature scenes on Netflix, that's probably the most brilliant thing ever.
Relax your body: My friend told me about taking a bath with epsom salt to relieve minor aches and I feel great afterwards. I buy a large box of Dr. Teal's Epsom Salt (2 bags, 6# each for $10) from Costco and it's the best quality and value. Dr. Teals also has scented epsom salt soaking solutions in smaller bags online (affiliate link).
Get all the tools: I love to use my microwaveable neck pillow (affiliate link) and feel the warm moist heat soothe my neck and shoulders. Someone introduced me to massage with lacrosse balls, a thera cane, and a foam roller (affiliate links). I will spare you the details about why I need all of these things, but they are making a difference in my health and happiness.
Make time for friendships: I'm having breakfast with a friend after we drop off our kids at school soon and it's so great to connect with friends and loved ones who make me feel happy.
Let others help: Lastly, I have to let go and allow friends to step in. I was out and about and busy for the past 4 days and couldn't create a graphic for this post. Tracy stepped in to create it for me and it was such a relief. Thank you. <3
All of these activities are simple, beneficial, and achievable. They allow me to let go of my burdens for a little while, maybe they will help you. Perhaps you have different ideas on what will help you feel more relaxed, less stressed, & happier. We all have ordinary day to day burdens of life plus an undercurrent of food allergy related concerns. Do something to pamper yourself. I would love to hear your ideas too!
Go check out some of our favorite food allergy blogger's suggestions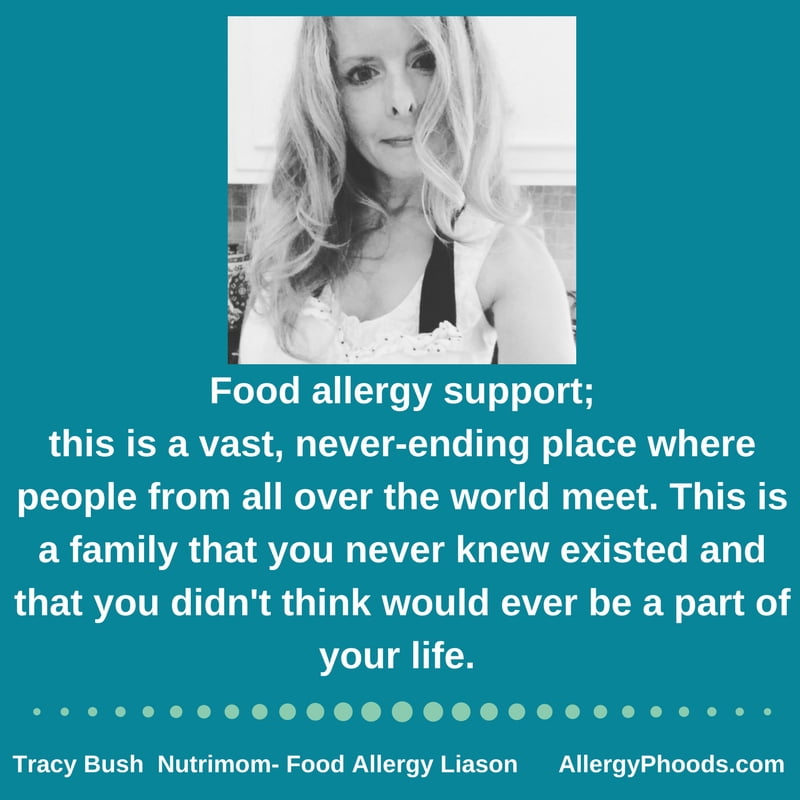 "Food allergy support; this is a vast, never-ending place where people from all over the world meet. This is a family that you never knew existed and that you didn't think would ever be a part of your life." read more here by Tracy Bush Nutrimom, Food Allergy Liason at AllergyPhoods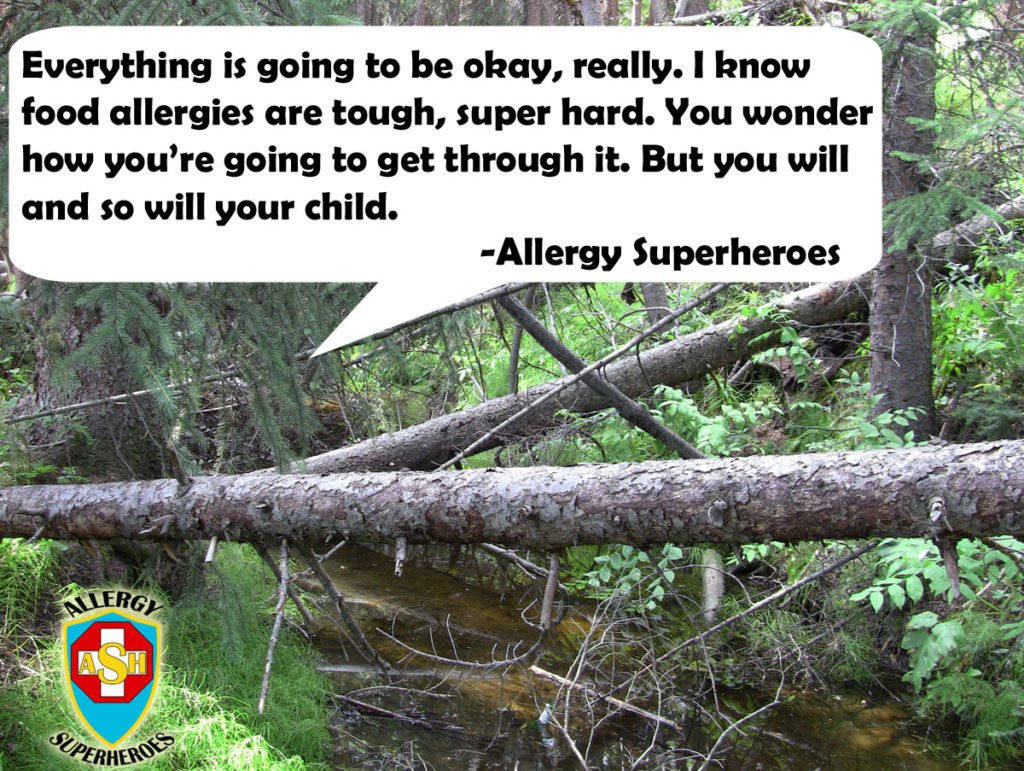 "Remember that everything is going to be okay, really. I know, food allergies are tough, super hard. You wonder how you're going to get through it. But you will and so will your child." Read more here by Allergy Superheroes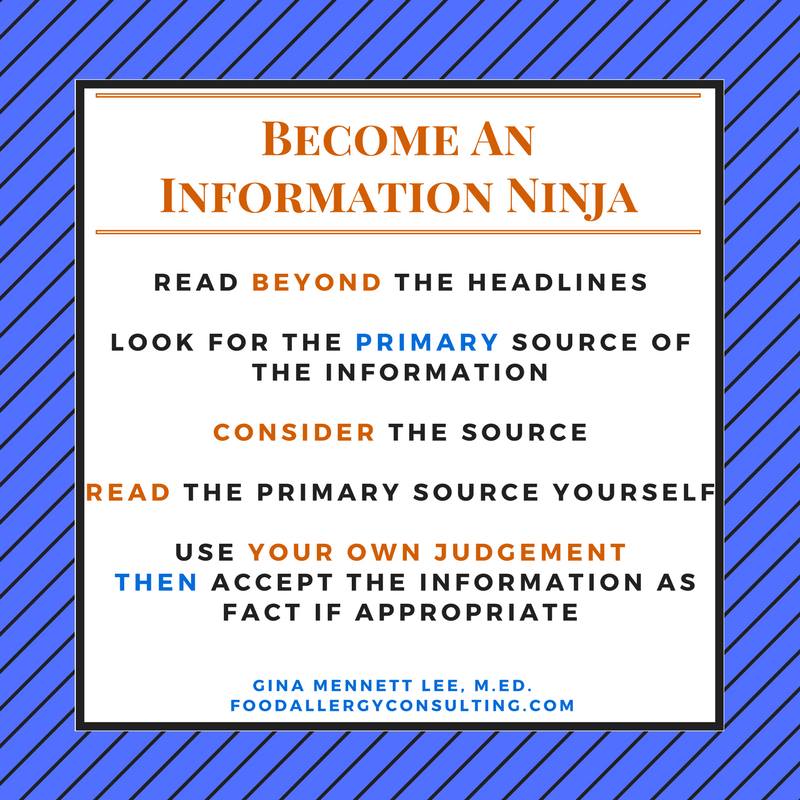 "When you are managing a serious medical condition, this could be the most important thing to do. I share the one tip I wished someone had shared with me when I first became a food allergy mom" read more here by Gina Mennett Lee at Food Allergy Consultant and Educator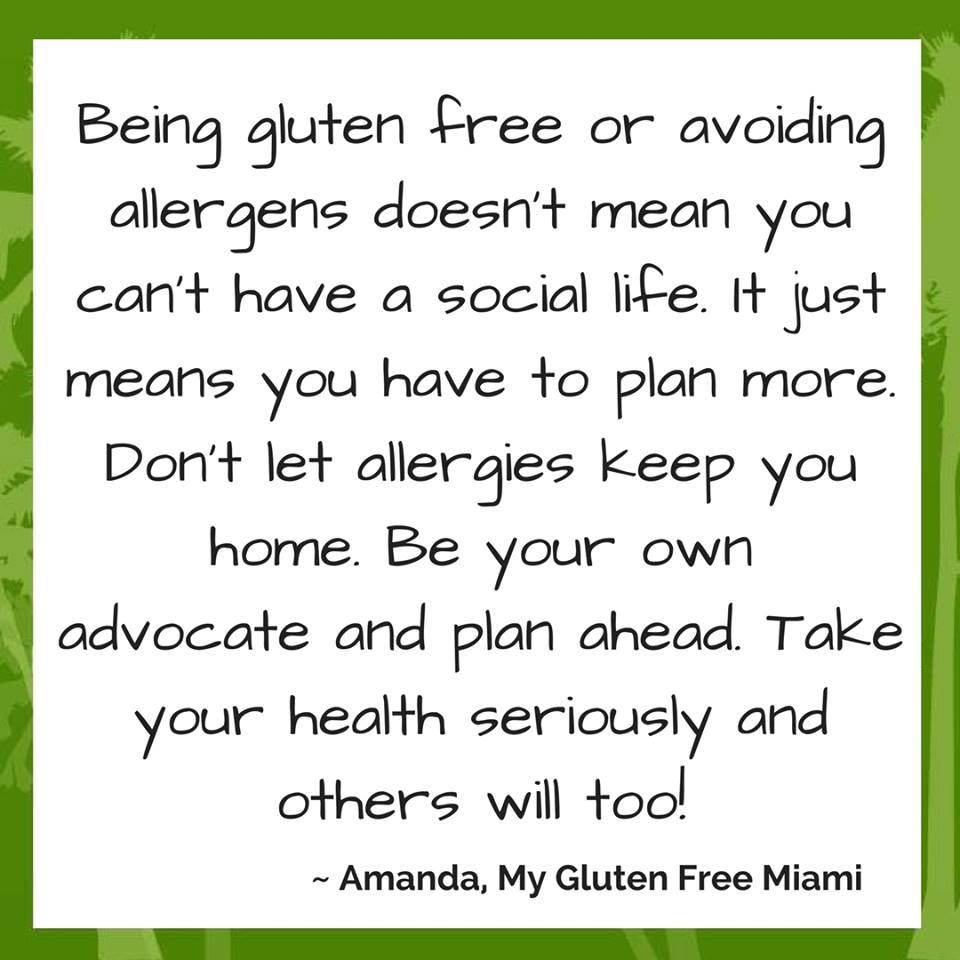 "Being gluten free or avoiding allergens doesn't mean you can't have a social life. It just means you have to plan more. Don't let allergies keep you home. Be your own advocate and plan ahead. Take your health seriously and other will too." read more here by Amanda Kanashiro at My Gluten Free Miami 
Thanks for reading, please help Nut Free Wok!
The best way to see every post or recipe is to subscribe to Nut Free Wok's email subscription (be sure to respond to the confirmation email). I won't send you spam or share your email address with anyone.
Disclosure & Disclaimer: If you have any questions or concerns, please discuss them with your medical professional. NutFreeWok.com is a participant in the Amazon Services LLC Associates Program, an affiliate advertising program designed to provide a means for sites to earn advertising fees by advertising and linking to Amazon.com. Thank you for your support!