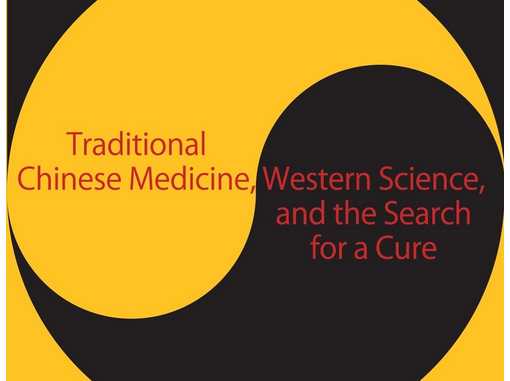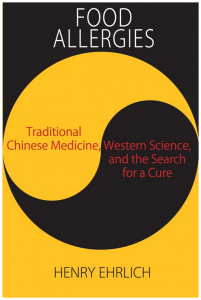 If I had to pick one word to describe Henry Ehrlich's latest book, Food Allergies: Traditional Chinese Medicine, Western Science, and the Search for a Cure it would be FASCINATING!
The book is about Food Allergy Herbal Formula-2 (FAHF-2) and research by Dr. Xiu-Min Li, who is a prominent allergist and researcher at Mt. Sinai Medical Center in New York and who also is trained in Traditional Chinese Medicine (TCM). 
While Mr. Ehrlich writes, "Dr. Li sits between the two traditions like a Rosetta Stone, providing the key to translating the ancient into the modern" I believe that this book is like a Rosetta Stone for readers like you and me. Mr. Ehrlich very eloquently explains the science of food allergies and medical research in a way that is comprehensible for most people and provides important context to fully understand the significance of the research beyond just reading a study from a medical journal. FAHF-2 is currently in clinical trials to test its effectiveness and safety in patients with food allergies.
The book was a fascinating page-turner that I read in one afternoon. I admit, I read voraciously but it deserves to be studied as a food allergy textbook for patients and their families and admired as a work of literature. Mr. Ehrlich starts off with a lovely introduction of Dr. Li and a concise review of the allergy epidemic leading to why there is such tremendous urgency to find a cure for food allergies. Then readers get a behind-the-scenes guided tour by Mr. Ehrlich of Dr. Li's rigorous research method and her findings about the herbs. Finally, readers "meet," through case histories, three of Dr. Li's patients from her private clinical practice.
One cannot help but have hope for the future that one day our loved ones with anaphylactic allergies will have a safe and effective cure. Dr. Li and her patients' stories are extraordinary and Mr. Ehrlich is a brilliant writer who weaves together the hard science and the people stories in a compelling manner. While we wait for researchers to figure out a cure for food allergies and possibly even the cause, I believe that it is important for each of us to be engaged with research centers and be informed about FAHF-2 and other options that are also being studied, such as Oral Immunotherapy (OIT), Epicutaneous Immunotherapy (EPIT, most people refer to EPIT as the peanut patch), etc.. A cure for food allergies cannot come soon enough!
Ordering information for the book is below. Mr. Ehrlich gave a keynote speech at the Food Allergy Blogger Conference in November 2013 about the developments described in his latest book. To give you a little preview of the book, enjoy this clip of his speech while you wait for your books to arrive.