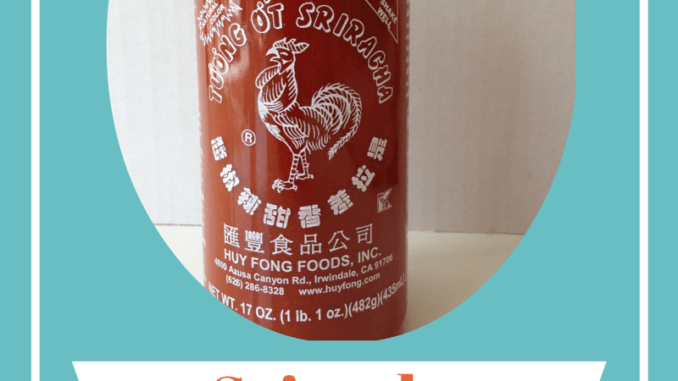 Allergy Aware Sriracha Sauce
The key to Allergy Aware Asian Fare is to start with allergy safe ingredients, such as allergy aware sriracha. I know that I've been dilly dallying about how to share my allergy aware pantry items with you in an organized way and matching it up with information from manufacturers. I give up on sharing in an orderly and organized way and will just start with with an ingredient that I needed to find out about for some new recipes because this particular manufacturer made it easy: Sriracha HOT Chili Sauce
 (affiliate link). Everyone say SIR-AH-CHA!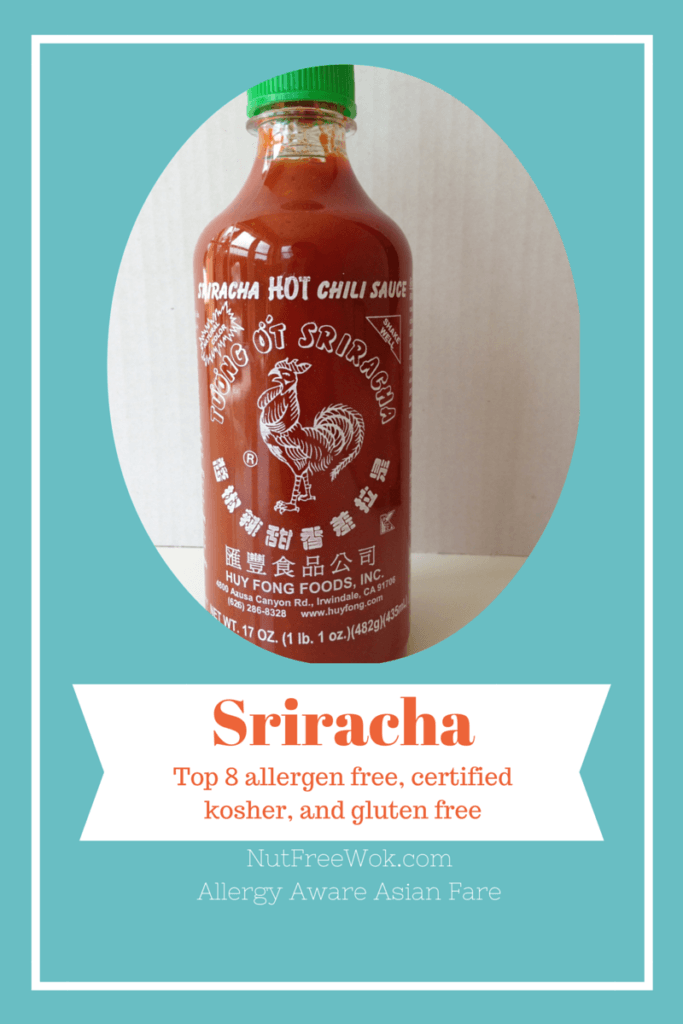 Even though I've seen Huy Fong Foods' Sriracha sauce in Vietnamese restaurants for as long as I can remember, I've never purchased my own bottle because I do not like spicy foods in general. This allergy aware sriracha sauce is the only spicy condiment I will eat and enjoy. And I am motivated to make some awesome peanut free pad thai at home and to have the right condiments for pho noodle soup. I love to dip the meat from my pho in one part sriacha sauce and two parts hoisin sauce stirred together.
Since I'm mostly non-committal to spicy foods, I bought the smallest bottle I could find (9 oz) and called the number listed on the bottle to check for potential cross contact of allergens. I was able to speak with someone who told me that all Huy Fong Foods makes are three Sriracha based products, all of which use the same ingredients: chili, sugar, salt, garlic, distilled vinegar, potassium sorbate, sodium bisulfite, and xanthan gum. Top 8 allergen free, certified kosher, and gluten free per their vinegar supplier. Huge kudos to Huy Fong Foods for knowing their product and having a straight answer right away. For more information, visit their webpage: www.huyfong.com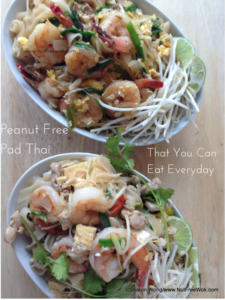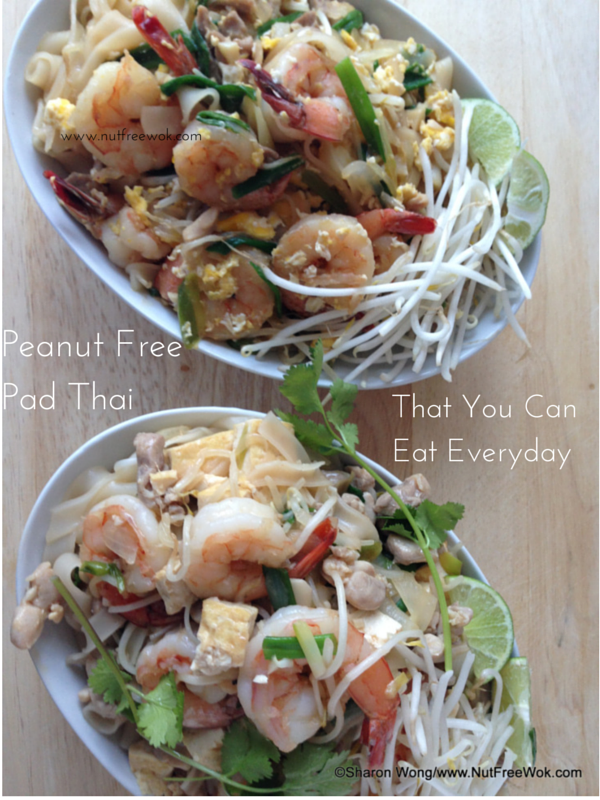 Thanks for reading, please show your support for Nut Free Wok!
The best way to see every post or recipe is to subscribe to Nut Free Wok's email subscription (be sure to respond to the confirmation email). You will to be notified by email next time I publish another post or recipe and I won't send you spam or share you email with anyone.
If you enjoyed this post, please use the social media buttons below to share with others. I am on Facebook, Twitter, Pinterest, and Instagram as @nutfreewok and it's great to chat and interact on social media too.
Disclaimer and disclosure: Please remember that recipes, ingredients, manufacturing practices, and labeling are subject to change without notice. You are responsible for ensuring that any food products mentioned on Nut Free Wok are suitable and safe for your dietary and health needs before consuming. I have not been compensated nor solicited by Huy Fong Foods to mention their product and I only share information which I think are helpful to my readers. Nut Free Wok is a participant in the Amazon Services LLC Associates Program, an affiliate advertising program designed to provide a means for sites to earn advertising fees by advertising and linking to Amazon.com.