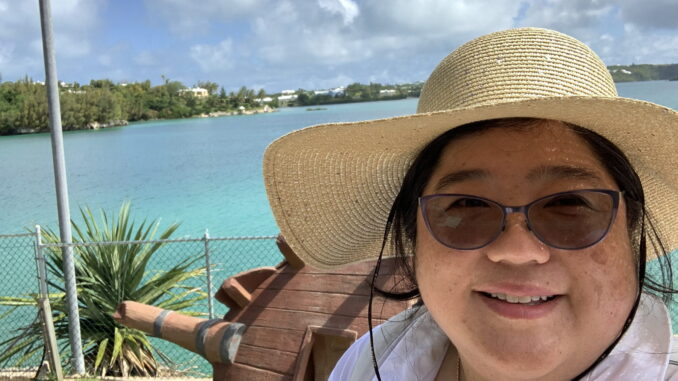 I love planning for a vacation because there's so much to look forward to see and do at the destination but there's a lot things I do in the background to keep my kids with food allergies safe so we can stay safe and have a sense of normalcy. Here are some of my best food allergy travel strategies from over 13 years of being an allergy mom. As I was getting ready for our vacation this summer, I made a list of things to do to get ready, which turned into a blog post.
Update: minor updates (May 2023)
Disclaimer: Please check that all ingredients are suitable for your allergies and be sure to ask your medical care team regarding any allergy related questions (I do not share medical advice). As an Amazon Associate I earn from qualifying purchases.
Food Allergy Travel Strategies for Road Trips
When my one of my sons had a known history of reacting to airborne nuts, we opted to take more road trips to avoid exposing him to nuts while on board airplanes. We can drive from San Francisco Bay Area as far north as Portland, OR and as far south as San Diego, CA within a day.
We also opted to stay in hotels with at least a small kitchenette with a microwave and mini-fridge so we can prepare simple meals or put together some no-cook meals (bagged salad, bread, and rotisserie chicken). I pack a selection of paper plates, disposable utensils, inexpensive kitchen tools from a dollar store, collapsible colanders, collapsible storage containers, foil, plastic wrap, utensils, etc. to make things easier.
One year we went camping in Yosemite and we couldn't cook at the campsite. So I cooked everything at home, vacuum sealed the food with a Food Saver, and we reheated the food in a pot of boiling water over a camp stove at picnic site.
It's not as relaxing for whoever does the cooking, cleaning, and driving but it's a change in routine and scenery with lots of time to be together and have fun.
Food Allergy Travel Strategies for Airline Travel
Thanks to my friend Lianne at No Nut Traveler, she has brought so much attention to the challenges of flying by airplane with food allergies. The DOT recently recognizes food allergies as a disability. The next step is to move toward consistent policies to accommodate passengers with food allergies and for consistent anaphylaxis training and preparedness. I recommend reading some of the testimonials posted on No Nut Traveler to help you think through potential issues.
Some key travel tips include:
Before you book your airline tickets, familiarize yourself with the airline's policies and willingness to accommodate your needs. Some are wonderful, some are borderline hostile, buyer beware. Allergic Living has a list of airlines with links to their allergy policies.
Bring your own safe foods and drinks for the flight.
Ask to preboard so that you have enough time to wipe down your seat area with hand wipes, including hot spots like the tray table, arm rests, remote control, seat belt buckle. Wiping down not only removes allergens but sanitizes the area for your health in general.
Bring your epinephrine auto-injector and keep your emergency meds within reach, such as in your pockets. Do not check them in or even stow them in an overhead cabin, you need to be able to access them even when you are required to be seated with the seat belt sign on.
I recapped a FARECon session on Food Allergy Travel Hacks for a Gluten Free and More magazine article, you can read that for more ideas.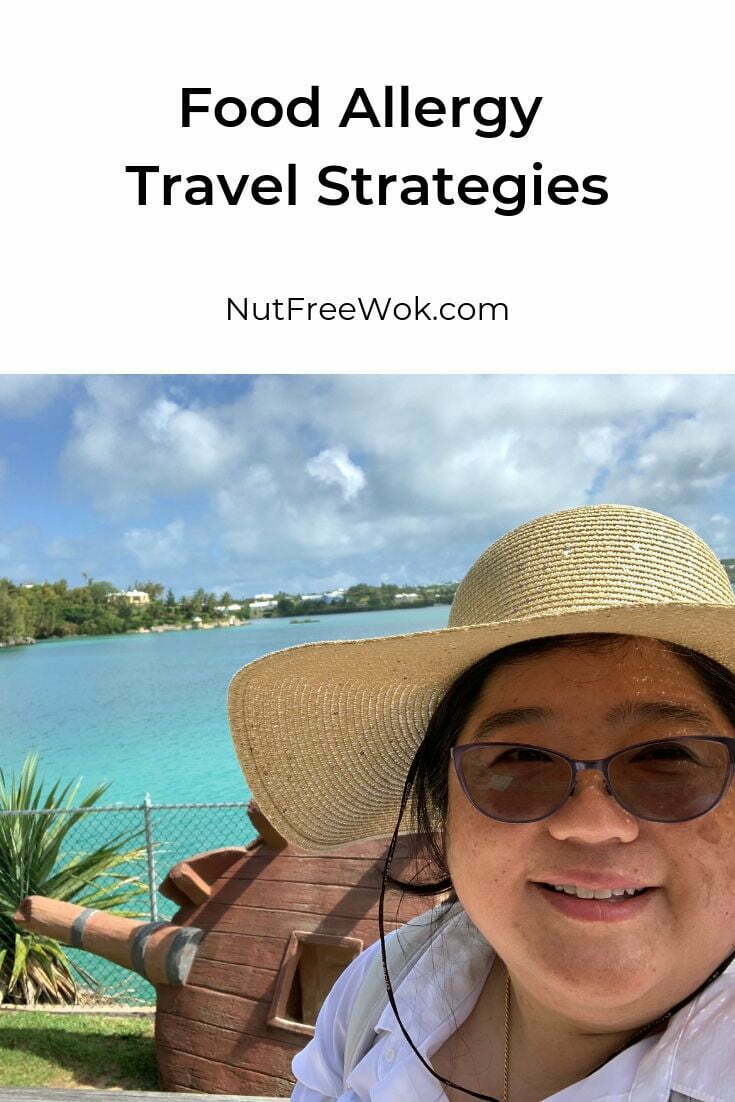 Food Allergy Travel Strategies for Cruises
Our family likes to go on cruises with our kids' grandparents. It's the perfect family vacation because we can be together and also enjoy different activities as we wish. We look for cruise lines that are well known for excellent customer service.
We note the allergies when we reserve our cruise vacation.
Then on the very first day, I find a buffet supervisor on duty to help us with the first lunch. Now that my kids are older, they read the signs, ask for help, and select food on their own.
Between lunch and dinner, I head to the main dining room to find a staff member to note the allergies for our table and confirm our dinner reservations.
During the first dinner, the waiter can take your order and check to see if your order is allergy safe. Otherwise, the dinner service is prepared with a basic meal for those with dietary restrictions, usually something like a plain grilled chicken with steamed veggies and a baked potato.
And for all subsequent meals, we can look at the menus for the next day and place special orders for the next day's meals.
Cruise Epilogue/Update
I started this post before our trip and now that we're back I wanted to add a few more details related to our RCCL Anthem of the Sea dining. Our reservations for main dining didn't work out and they placed us in "My Time Dining" in the Silk Room, which operates like a restaurant. You make a reservation and show up at the desired time or you show up without a reservation and wait until a table opens up.
Because of our children's food allergies, they assigned us to the same time, same table, with the same waiters so that there's consistent service. In addition to checking specific ingredients, we were consistently told that the staff received a lot of training and food allergy safety is very important to them. I overheard the waiter at a nearby table welcome guests and then ask if anyone at the table has food allergies.
We ate at the buffets for breakfast, lunch, and sometimes the boys wanted a second dinner. I found that there were very few dishes with nuts in them except for desserts and pastries, in which case the nuts would be conspiciously obvious and easy to avoid.
Near the end of the cruise, I inquired about the pastries which do not contain obvious sprinkles of nuts and the server wouldn't serve them to me and asked me to find a buffet supervisor to help me. That's exactly the response I would want to hear if my kids were asking about for themselves.
A buffet supervisor happened to chat with us later and I asked him if they had any pastries that were nut allergy safe and he came back with a plate full of pastries that the cruise chefs prepare and set aside in the kitchen. My sons did not pass up the opportunity to enjoy some yummy nut free pastries.
My older son observed that it's quite easy to manage his food allergies during the cruise because he's only allergic to nuts and some fruits and vegetables which are usually conspicious allergens. He's also empathetic and said that it might be more challenging for someone with milk or egg allergies because they would definitely need a head waiter or buffet supervisor help them determine which foods are safe and access dishes free from cross-contact in the back.
Food Allergy Travel Strategies for Packing
What are your some of your travel tips? 
Thanks for reading, please help Nut Free Wok!
If you like this recipe, please be sure to give a 5 star rating, leave a comment, and share this post! Your support means a lot to me.
Subscribe to Nut Free Wok's email subscription (be sure to respond to the confirmation email). You will be notified by email next time I publish another post or recipe and I won't send you spam or share your email address with anyone.
Disclosure/Disclaimer:
I may mention the names of stores and/or brand names of products that I use because readers ask and I share products and sources which I use and think may be helpful to readers, all opinions are my own. Please note that manufacturing practices and ingredients can change at anytime without notice and readers are always responsible for assuring allergen safety before buying or consuming foods. NutFreeWok.com is a participant in the Amazon Services LLC Associates Program, an affiliate advertising program designed to provide a means for sites to earn advertising fees by advertising and linking to Amazon.com. Thank you for reading!