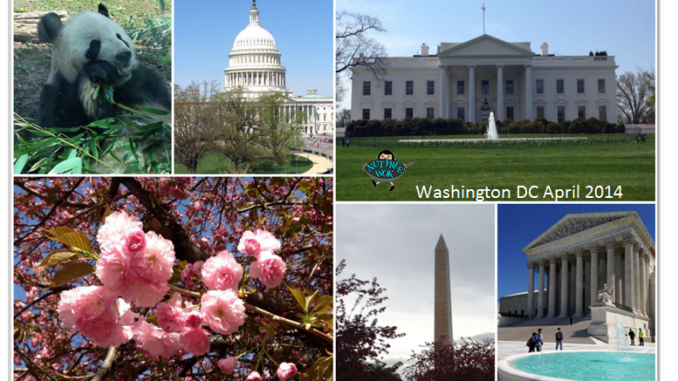 Update 5/28/2023: This post was originally about our postive food allergy experience flying to Washington DC with Virgin Airlines, which has since merged with Alaska Airlines. We have since visited Washington DC a few more times flying via Alaska Airlines from SFO to DCA and continue to be very happy with the route. I updated this post to reflect this change and added an epilogue instead of deleting the post.
Disclaimer: Please check that all ingredients are suitable for your allergies and be sure to ask your medical care team regarding any allergy related questions (I do not share medical advice). As an Amazon Associate I earn from qualifying purchases.
Jimmy and I have been wanting to take our children to Washington DC for many years and after our son's latest double blind placebo controlled food challenge (DBPCFC) for his peanut patch clinical trial, he had made enough gains for our doctors to reassure us that his risk of going into anaphylaxis from exposure to airborne nut dust in an airplane were low especially if we worked with the airline to help us with some precautions and accommodations.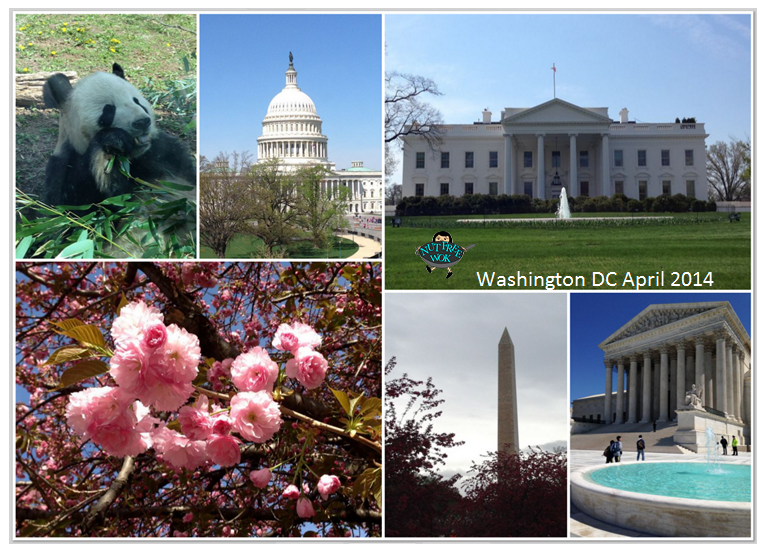 SFO to DCA Plans
Virgin America (now Alaska Airlines) was the only airline that offered a non-stop flight from SFO to DCA on a convenient schedule. We loved our previous flight with Virgin America and decided to buy our tickets from them. It wasn't until AFTER I booked the flight I decided to look up their food allergy policy. I couldn't find anything. *gulp* I had to remind myself that we had a great experience with Virgin before, they're a great airline with a great reputation, this is what we would pick if we didn't have food allergies, it's going to be okay…no need to worry…
I called their customer service line about my concerns (flag our reservation, pre-board so we can wipe down the seats, make an announcement, etc.) and the sweet lady who spoke with me told me that we could just not order anything containing nuts. I thanked her and asked to speak with her supervisor who immediately understood my concerns. She flagged our reservations and told me to speak with the ground crew and flight stewards before our flights. That's it? Seems so easy and I was in for a low stress experience.
Flight to DC Was Perfect
The morning of our flight out to Washington DC, I spoke with a member of the Virgin ground crew at the SFO airport and he acknowledged my request but wasn't very reassuring nor alarming but he did allow us to pre-board with the families of small children. The flight crew were very helpful and concerned, checking with us what were the allergies, whether we were concerned about reactions to airborne food, and whether we had Epi with us (yes, seven sets). They made an announcement to ask people to refrain from eating nuts on the plane due to severe nut allergies, loud and clear, several times. Throughout the flight, they checked in with us to see if my sons were feeling good and doing well. I thanked them for their concern and one stewardess said that they didn't want anything to happen either.
Flight Home: Allergy Mom Observations
On our return trip to San Francisco, I spoke with the Virgin ground crew at the DCA airport and they were so understanding and assured me that they would communicate with the flight staff. They allowed us to pre-board. I felt a twinge of guilt that we boarded when the first class passengers were lined up and ready, but I was extremely grateful for a few extra minutes to wipe everything down, settle in our seats and get out of the way before others around us started to board.
My seat did have a lot of brown and white crumbs which I wiped away but I suspect they were pretzel crumbs because I found a whole pretzel near my feet later. The head steward did make an announcement and no one around us ate any nuts except I did see one man dipping his crackers into peanut butter and I tried not to panic even though that I knew the peanut butter was not likely to affect my boys unlike peanut dust.
One son did throw up when we flew through some turbulence and the other son felt queasy. With the man eating peanut butter on my mind, I later asked them how can they tell the difference between vomiting from an allergic reaction versus motion sickness. They said that there was a direct cause and effect, turbulence —> vomiting/queasiness and that there was an absence of other symptoms such as itchiness or pain that they associate with an allergic reaction. I'm really glad that I asked them because that tells me that they know their bodies and symptoms well.
As of May 2023, Alaska Airlines now has this statement regarding food allergies:
"We cannot prevent passengers from bringing products containing nuts or other allergens (e.g. service animals) onboard our flights. Some First Class meals and meals for purchase in the main cabin may contain nuts. Therefore, Alaska Airlines is unable to guarantee a nut- or allergen-free flight. Attempting to do this would create a false sense of security for passengers with severe allergies. We encourage passengers who are allergic to nuts to bring their own food items for travel. Passengers with severe allergies are also encouraged to consult with their doctor regarding the safety of air travel.
Please advise the gate agent if you would like to pre-board to cleanse your immediate seating area."
2023 Epilogue:
I decided to update this 2014 post instead of deleting it altogether. It's a good reminder that change is inevitable. Virgin Airlines merged with Alaska Airlines, which ended up working out great. Our kids also change as they grow and become more independent and we adapt as a family.
Back in 2014, we were nervous about taking a cross-country trip because both of our sons have food allergies, one with food allergy treatment and one without. We were happy that this trip to DC was a success and we were cautiously optimistic.
Gradually over time our family worked up the confidence to travel to Hawaii (2015) and learned that picking the right airline matters.
We went to Disneyland to figure out how our son could eat safely at Disneyland with his friends during a school trip.
Then we had the best time in NYC (2017) and learned how to "weather" unexpected circumstances.
Then I compiled all of my best travel tips after went on a Caribbean cruise (2019).
We also went to Japan at the end of 2019. That was the best trip ever, we had so much fun and ate and ate and ate, but the timing did not work out for me to blog about it due to a global event.
Our kids will eventually grow to become college students who have to travel independently for school, important social or family events, and eventually for work. If you are reading this and feeling anxious about traveling with your kids, I want to reassure you that everything will work out with some planning and preparation. Our children will want to have their own adventures without us and we will feel better knowing that they're well prepared while we make memories together.
Thanks for reading, please help Nut Free Wok!
The best way to see every post or recipe is to subscribe to Nut Free Wok's email subscription (be sure to respond to the confirmation email). You will be notified by email next time I publish another post or recipe and I won't send you spam or share your email address with anyone.
If you enjoyed this post, please use the social media buttons below to share with others. I am on Facebook, Twitter, Pinterest, and Instagram as @nutfreewok and it's great to chat and interact on social media too.
Disclosure/Disclaimer:
I may mention the names of stores and/or brand names of products that I use because readers ask and I share products and sources which I use and think may be helpful to readers, all opinions are my own. Please note that manufacturing practices and ingredients can change at anytime without notice and readers are always responsible for assuring allergen safety before buying or consuming foods. NutFreeWok.com is a participant in the Amazon Services LLC Associates Program, an affiliate advertising program designed to provide a means for sites to earn advertising fees by advertising and linking to Amazon.com. Thank you for reading!