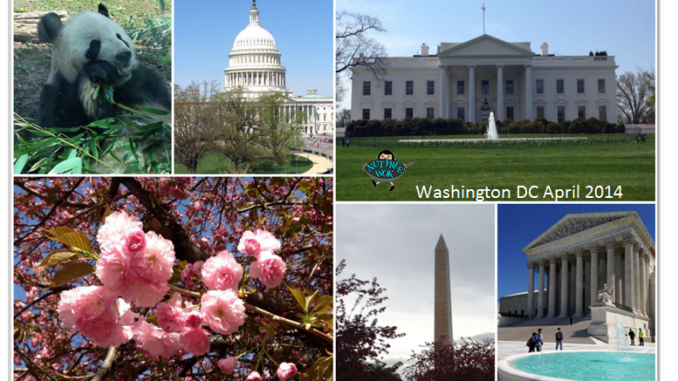 Go! 
Jimmy and I have been wanting to take our children to Washington DC for many years and after our son's latest double blind placebo controlled food challenge (DBPCFC) for his peanut patch clinical trial, he had made enough gains for our doctors to reassure us that his risk of going into anaphylaxis from exposure to airborne nut dust in an airplane were low especially if we worked with the airline to help us with some precautions and accommodations.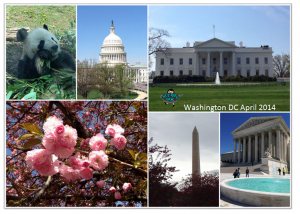 Planning:
Virgin America was the only airline that offered a non-stop flight from SFO to DCA on a convenient schedule. We loved our previous flight with Virgin America and decided to buy our tickets from them. It wasn't until AFTER I booked the flight I decided to look up their food allergy policy. I couldn't find anything. *gulp* I had to remind myself that we had a great experience with Virgin before, they're a great airline with a great reputation, this is what we would pick if we didn't have food allergies, it's going to be okay…no need to worry…
I called their customer service line about my concerns (flag our reservation, pre-board so we can wipe down the seats, make an announcement, etc.) and the sweet lady who spoke with me told me that we could just not order anything containing nuts. I thanked her and asked to speak with her supervisor who immediately understood my concerns. She flagged our reservations and told me to speak with the ground crew and flight stewards before our flights. That's it? Seems so easy and I was in for a low stress experience.
And we're off!
The morning of our flight out to Washington DC, I spoke with a member of the Virgin ground crew at the SFO airport and he acknowledged my request but wasn't very reassuring nor alarming but he did allow us to pre-board with the families of small children. The flight crew were very helpful and concerned, checking with us what were the allergies, whether we were concerned about reactions to airborne food, and whether we had Epi with us (yes, seven sets). They made an announcement to ask people to refrain from eating nuts on the plane due to severe nut allergies, loud and clear, several times. Throughout the flight, they checked in with us to see if my sons were feeling good and doing well. I thanked them for their concern and one stewardess said that they didn't want anything to happen either.
Going home
On our return trip to San Francisco, I spoke with the Virgin ground crew at the DCA airport and they were so understanding and assured me that they would communicate with the flight staff. They allowed us to pre-board. I felt a twinge of guilt that we boarded when the first class passengers were lined up and ready, but I was extremely grateful for a few extra minutes to wipe everything down, settle in our seats and get out of the way before others around us started to board. My seat did have a lot of brown and white crumbs which I wiped away but I suspect they were pretzel crumbs because I found a whole pretzel near my feet later. The head steward did make an announcement and no one around us ate any nuts except I did see one man dipping his crackers into peanut butter and I tried not to panic even though that I knew the peanut butter was not likely to affect my boys unlike peanut dust.
One son did throw up when we flew through some turbulence and the other son felt queasy. With the man eating peanut butter on my mind, I later asked them how can they tell the difference between vomiting from an allergic reaction versus motion sickness. They said that there was a direct cause and effect, turbulence —> vomiting/queasiness and that there was an absence of other symptoms such as itchiness or pain that they associate with an allergic reaction. I'm really glad that I asked them because that tells me that they know their bodies and symptoms well.
Food allergy mom review of Virgin America flight:
Even though there isn't a formal policy to accommodate customers with food allergies, their stellar customer service makes it easy to travel with them. I love it that they are upbeat and polite and even more so when one or two show a little bit of kindness and concern. The seat areas are very easy to wipe down as the seats are leather (or leather-like) and the tray tables are glossy and smooth. They serve complimentary drinks and all snacks are for purchase and I couldn't see anything that could contain nuts. I'm not sure, but they might have taken the snack options with whole nuts off their menu selection. Every Virgin staff member I spoke with from Virgin America were just wonderful and pleasant and I don't take that for granted.
General review:
The pink, blue and purple mood lighting rocks and sets the stage for going somewhere fun. Even the safety video is a catchy music video. Take a moment to watch….
Each person has their own monitor to watch TV, on demand movies, order snacks and drinks, and track the progress of the flight. One can even send drinks to another seat or text with another passenger. My screen froze during both flights but that is no big deal considering that now I know my son can safely fly with Virgin! Kudos to Virgin for being on-time and reliable while being discrete and helpful regarding their passengers' needs. We can't wait for our next trip! <3
Thank you Virgin America for getting us to our destination and back so that we could enjoy every moment in the beautiful city of Washington DC!
Visit Nut Free Wok's Facebook page to read about blooper reel worthy lessons learned from our flight. 🙂